Vanessa has been teaching adults how to draw for many years. She has taught hundreds of people how to draw, most of them starting her classes as raw beginners. Vanessa teaches at her studio in the Blue Mountains and also has an Online Drawing Course if you would rather learn to draw at home. It is suitable for absolute beginners:
Studio Classes
SCROLL DOWN TO SEE EXAMPLES OF STUDENT ARTWORK
Vanessa runs several classes per week, with both day and evening classes for adults.
The adults classes are suitable for absolute beginners. The groups are small (max 8 students) so you will receive plenty of individual support and guidance. You will start drawing in the very first lesson and all the skills you need are taught as you create your beautiful artwork. You will learn how to switch on the creative side of your brain, how to draw accurately, how to use tone to make things appear 3D, how to use colour to create mood, how to draw texture (eg fur, rocks, water, foliage), perspective, composition, portraiture and much more.
See the NOTICE BOARD for days and times of current classes
Contact Vanessa for more info about the classes and to find out if they are right for you
Some examples of student's work …
Note all these students started with me as raw beginners. Many of my students continue to come for many years.
BEGINNERS
Level 1 – Marine Life in soft pastels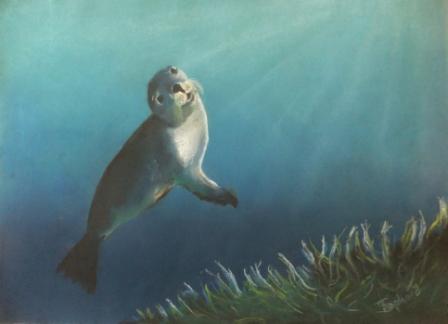 Level 2 – Big No Fur in charcoal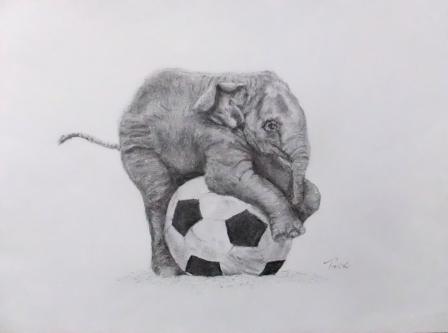 Level 3 – Frogs in oil pastel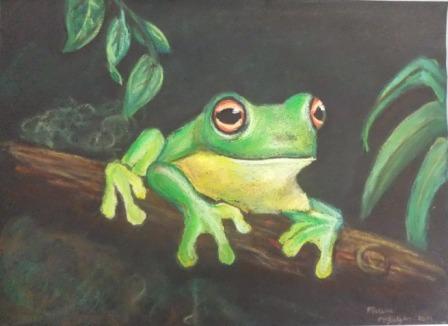 Level 4 – Design-a-Castle in soft pastels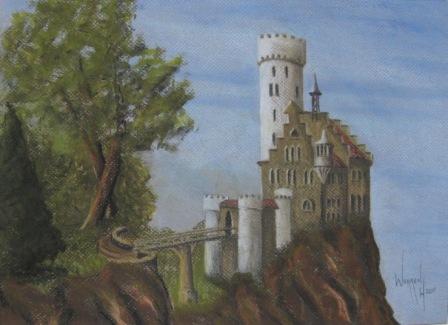 ADVANCED STUDENTS: